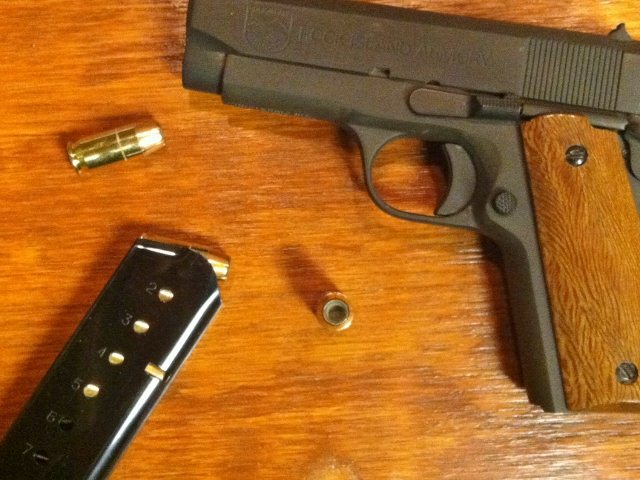 Alumni
The above image is the result of 30 rounds of 9mm shot from 5,7 and 10 yards by one of my students, Kassandra. Outstanding shooting!

Here are photos of students who successfully completed the Illinois Concealed Carry class, and are eligible to apply for their concealed carry license. Many of the students in these photos have already completed the application process and are now concealed carry permit holders.
My first full 16 hour class of 2019, congratulations to future CCL holders!

My first renewal class, great job shooting in the cold and snow!
August 2018, great class!

Loves Park, 2018, great job guys!
Another class from Byron, May 2018, great people.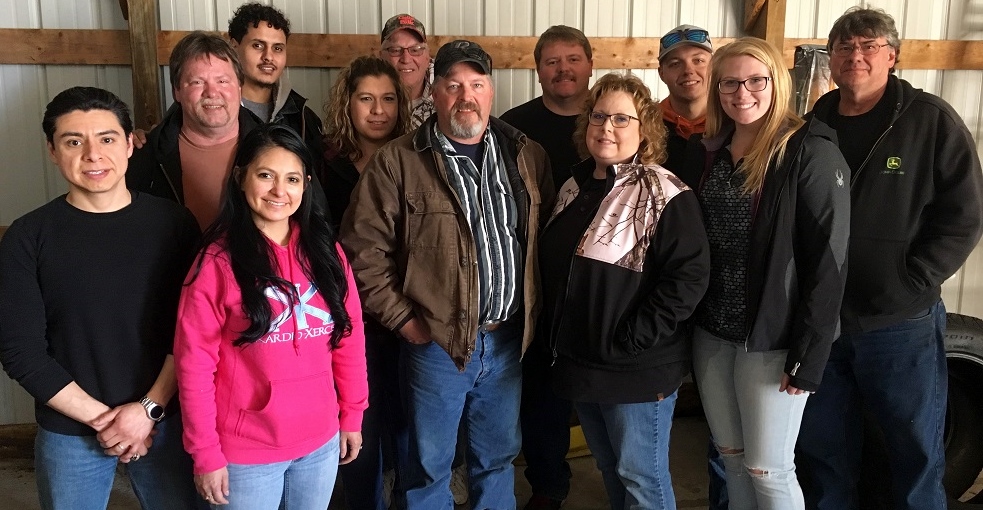 April 2018, very good shooters in this class!

First class in Rochelle, February 2018, a fun group!

Back to Pecatonica in February 2018, our first live scenario where the "bad guys" actually got away!

This class did a great job shooting in the cold and wind in December.

October 21,2017 another class from Byron.

Pecatonica Class June 4th, 2017

The Second Group from Byron, May 27th, 2017

Our 3rd group from Pecatonica very good shooters! April29-30, 2017

The first class from Byron, we had a lot of fun and good shooting by all!

The Second Class from Pecatonica, another great group!

The first class from Pecatonica, great group and some fine shooting!

November 19-20, 2016  The Frozen Fourteen, braved the cold and darkness to qualify. The top 3 shooters of this class were ladies!

October 29-30, 2016. Great class all very good shooters!

April 16-17, 2016 This was my last full 8 hour NRA Basic Pistol Course. Starting in May, the NRA is going to a "blended" format, 4 hours of training at home on the computer, 4 hours with instructor. We had 3 additional members of this class, but they are "Secret Agents" and didn't want to be photographed!

April 9-10, 2016. The "Cerebral Six" scored the highest of any of my classes on the written exam, nice job!
March 5-6, 2016. "The Elite 11" showed they have what it takes to carry concealed. They were also my first class to complete a "live scenario", we had fun with that one!

Feb. 13-14 2016. This was a private course set up by a group of individuals looking to take back their neighborhood. The bad guys may want to rethink their area of operation!
Jan. 30-31, 2016. A great way to start off the new year with 13 qualified shooters. Very impressive teamwork with this class!

May 2-3 2015. Step aside, there's a new top class! This group shot a combined 149 out of 150! Gonna be tough to beat this group, great job!

April 11-12, 2015. This class shot a combined score of 147 out of a possible 150 for their concealed carry permit! We now have some more armed "good guys" on the street!

June 9-12, 2014. This class completed both their NRA Basic Pistol and the Illinois Concealed Carry class over 4 nights. Very good shooting class!

---
April 26-27, 2014. Many years of combined experience with these shooters and it showed with their scores!

---
November 16-17, 2013. This class fired in some of the worst weather conditions I have seen. Torrential rain and winds did not stop this group!

---
November 9-10, 2013. A good mix of veterans and first time shooters, very good class!