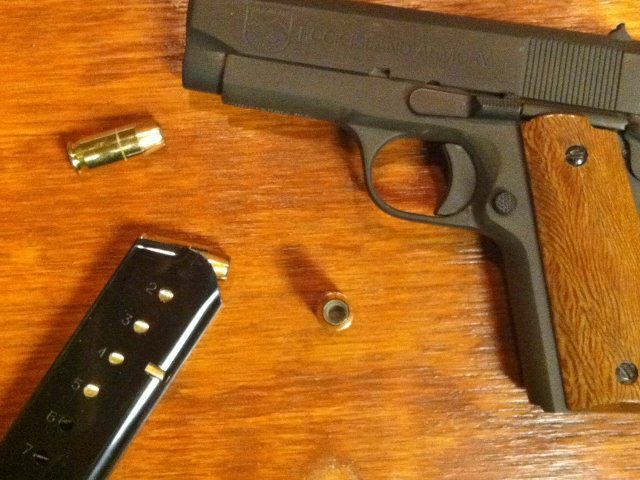 Course Selection: What Classes Do I Need?

Your Course Selection is determined by your experience level and what you are looking to accomplish. Do you want to be fully trained to apply for your Concealed Carry Permit? The State of Illinois requires 16 hours of training be completed before applying for your permit. 
 The Basic Pistol Course, which was formerly the NRA course, is the first 8 hours of required training. This offers plenty of hands on practical and shooting experience. This course is no longer accredited with the NRA, and there will be no certificate awarded, but it will count for your training to obtain your Concealed Carry Permit.
Once you have completed your initial 8 hours of training, you will then need the Carry Legally in Illinois Course (CLIC) which will complete your remaining 8 hours of required training. This covers the legal aspects of carrying, as well as discussion of different shooting scenarios and demonstrations with holsters. There is also a shooting qualification to receive your certificate. I typically teach the Basic Pistol and the CLIC on a Saturday and Sunday on the same weekend.
I offer an intermediate 8 hour NRA course titled Personal Protection Inside The Home. This is a great class for those who have taken the Basic Pistol course, and want to learn more strategies about keeping their home safe and dealing with intruders. On the range, you will get the opportunity to shoot from around obstacles and learn defensive shooting techniques. A law enforcement officer will also take part in a discussion of encounters with the public.

For those of you who want additional training and confidence, you will want to continue your training with the  Pistol Confidence Carry Fundamentals Level 1 course. This is a 4 hour shooting course that is designed to get you more comfortable with carrying and drawing from a holster. I cover several draw and fire scenarios, and you will gain valuable experience in safely drawing from a holster and hitting your target from different positions. This is an outdoor class, so dress appropriately, we will be moving while firing and shooting from various positions and around obstacles. We will also work on clearing jams and malfunctions and engaging with multiple targets. This is a fun course designed to get you more comfortable in carrying, drawing and firing from a holster. You will need to bring 200 rounds, a holster and your pistol, more details will be given when you sign up.
Has it been 5 years already? For those of you who got your license 5 years ago, it is time for your Concealed Carry Renewal Class. This course is 4 hours long, and does require a shooting re-certification which is the same 30 round course of fire that you completed for your initial licensing. We will cover safety techniques, updates on where you can and can't carry, review real life shooting scenarios, and work on drawing and concealment with our holsters. We will allow plenty of time for you to share insights and experiences you have had while carrying in public. Bring your pistol, holster and 50 rounds.

INSTRUCTIONS FOR REGISTERING FOR CLASSES:
Simply return to the home page and hit the Buy Now button. Select the class you want to take from the drop down menu and your deposit will register you for that class. You will receive a detailed email a week prior to the course with information on location, time, and what to bring to class.

All courses instructed by Tim Karr. Tim is a United States Marine Corps veteran, a certified NRA Pistol Instructor, an NRA Range Safety Officer, and an Illinois State Police certified Firearm Concealed Carry License Instructor.

---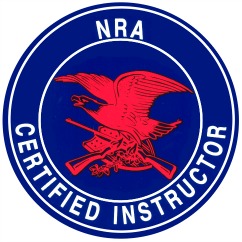 Basic Pistol

This was formerly the NRA Basic Pistol Course until May of last year. This course introduces you to the knowledge, skills and attitude necessary for owning and using a pistol safely. 
This course is recognized by the Illinois State Police and can be used as 8 hours of training toward your Illinois concealed carry permit.

Some of the topics covered in this course include the following: Pistol Knowledge and Safe Gun handling, Ammunition Knowledge and the Fundamentals of Pistol Shooting, and Selecting and Maintaining a Pistol.
During the course, you will shoot approximately 50 rounds. I will provide sight and hearing protection.

I promise this course will be a lot of fun, and you will learn something whether you are a novice or experienced shooter.
Bring your own pistol and 100 rounds of ammunition, you may use one of my pistols if you do not have one of your own.

Registration is NON REFUNDABLE 3 days before the course.
Illinois Concealed Carry Courses
Carry Legally in Illinois Course
Public Act 098-0063, also known as the Illinois Concealed Carry Law, allows for Illinois residents to apply for a concealed carry permit once all of the training requirements have been met.

This course is an 8 hour stand alone module that covers all of the basic information you will need to complete your requirements for the Illinois Concealed Carry License application.

This course includes firing 10 rounds from 5 yards, 10 rounds from 7 yards, and 10 rounds from 10 yards into a B-27 silhouette target. Instruction about all applicable Federal and State laws relating to interaction with law enforcement while carrying or transporting a concealed firearm as well as storage and ownership. Additionally, concealed carry holster selection and usage as well as situational awareness and actual case studies of concealed carry shootings will be covered.

Upon successfully completing the 8 hours of training in conjunction with your other 8 hours of previous approved credits, you will be allowed to submit your application for an Illinois Concealed Carry permit. This permit will also be recognized by over 30 states.
During the course, you will shoot approximately 50 rounds. I will provide sight and hearing protection and a certificate will be awarded for successful completion of this course.
I promise this course will be a lot of fun, and you will learn something whether you are a novice or experienced shooter.

I'll have snacks available, bring food for lunch.

---
  CONFIDENCE CARRY FUNDAMENTALS LEVEL1 For those who have completed their 16 hour CCL course, or already have their CCL but don't feel comfortable carrying in public, this course will give you the confidence you need to carry in public and accurately hit your target under a variety of scenarios. This will be conducted entirely at the range outdoors, students will learn to safely draw and fire from a holster. As students become more comfortable, move & fire, turn & fire, firing from cover and rapid fire drills will be incorporated, along with clearing malfunctions. These are all skills that normally can't be taught at a range, and will give you valuable training in combat sighting and close action drills.  Class size is limited to 12 students per session, so there will be plenty of time for one on one interaction with the instructor to fine tune skills and techniques. 

We will be outside so dress appropriately. I will supply safety equipment, water will be available, bring snacks for limited break times.

Cost: $60.00, bring your concealed carry pistol, 2 magazines, magazine holder, holster, and 200 rounds of ammunition.

NON REFUNDABLE 3 days before the course. Class size is limited to 12 students per session. Return to the home page and select this course from the drop down menu on the Buy Now button.